YouPorn Review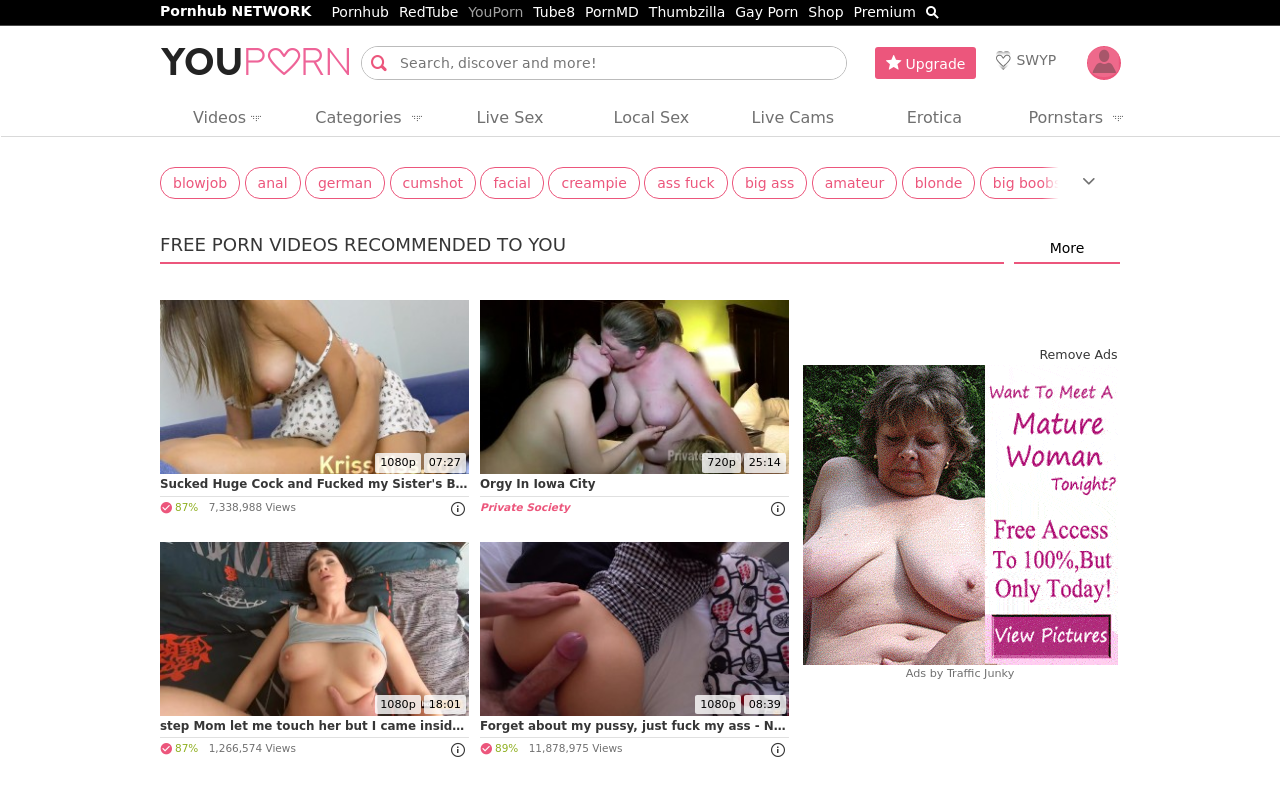 It's a little surprising to me that YouPorn never got sued for its name, given how close it comes to the streaming site that started it all. They're still here all these years later though and they're still going strong as one of the most popular porn tube sites online. I like the dark design and the fairly simple layout that puts the porn front and center, which is all that really matters.
What's wonderful about YouPorn is the ability to dive deep into whatever fantasy you're feeling that day. I spent some time with the cosplay hotties and enjoyed a hot VR scene with a girl dressed up like a pretty Arabian princess. Then it was over to the instructional category, which is mostly girls giving JOI, which turned out to be exceptionally hot and fun to stroke to. I was impressed to find nearly 3,000 videos featuring girls in pantyhose playing dirty (though there are plenty of stockings videos in there too). Basically, anything you want can be found here because you're looking at a nearly limitless supply of pornography.
The tech setup is excellent. The video player lets you go to theater mode with a simple click and fullscreen is the same. There's quite a bit of HD content on the site too. Make sure to check out the recommended videos if you want to get more of what you just watched. It's the best way to enhance your experience.