PornHub Review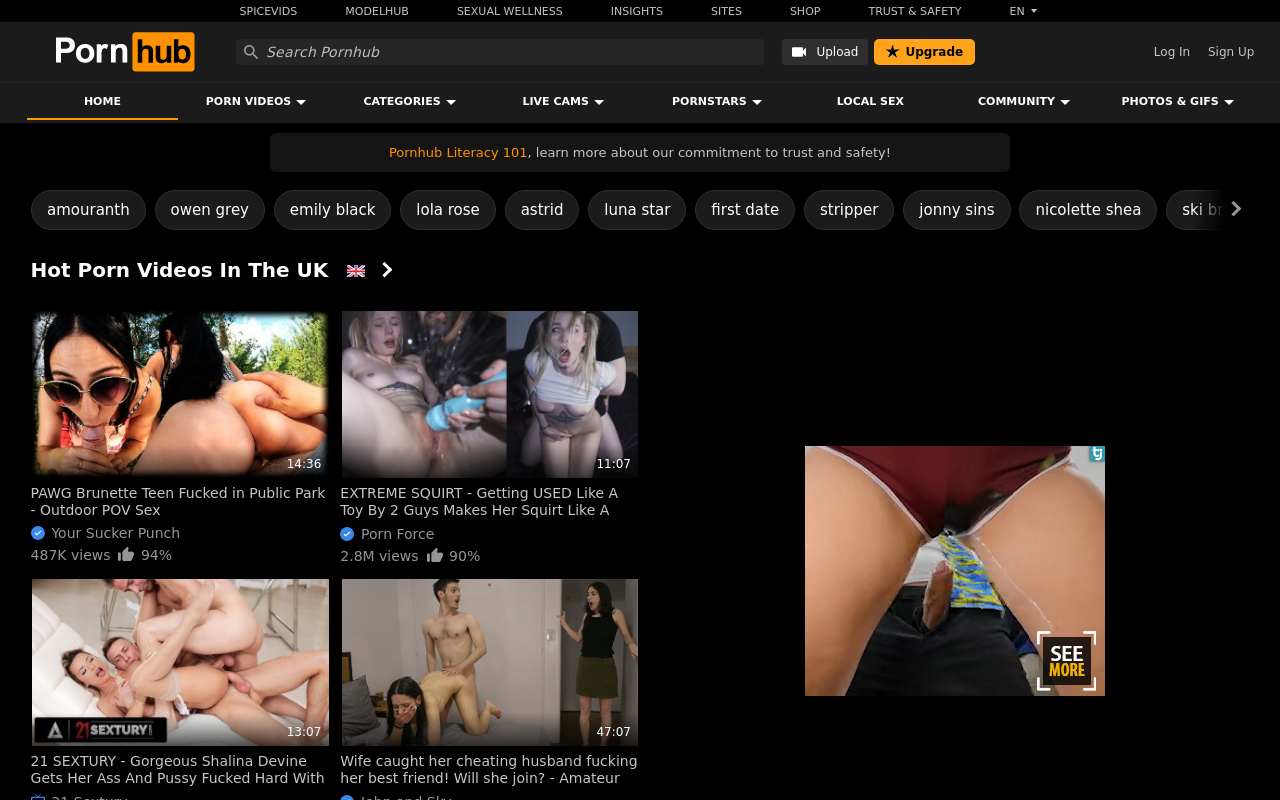 You're not alone if you're a frequent visitor to PornHub, one of the internet's top porn tube sites with more than 60 million people dropping by on a daily basis. Their level of success is astonishing, though it doesn't take long to see that they've most certainly earned it. This is also the best porn tube site on the web.
It's fair to assume PornHub makes a whole lot of money of the deluge of visitors they receive every day. What's also clear is that they put plenty of money into making the site excellent. They're on the cutting edge of improvements in porn tube technology and you won't have a more pleasing viewing experience anywhere else. The search function works exceptionally well, there are lots of categories to browse, and the community features are well-developed and fun to engage with.
My favorite thing is their emphasis on homemade porn. They make it possible to make money off your videos here, which encourages people to make lots of them. You can narrow your search to be only homemade videos and fall in love with all the lovely girls and guys that are working hard to become amateur pornstars and live out their exhibitionist fantasies. As you might expect, the site is flooded with new content daily and it's a solid mixture of pro stuff with beautiful pornstars, amateur goodness, and fetish fun. Anyone keen on having a good wank needs to stop by.