WankzVR Review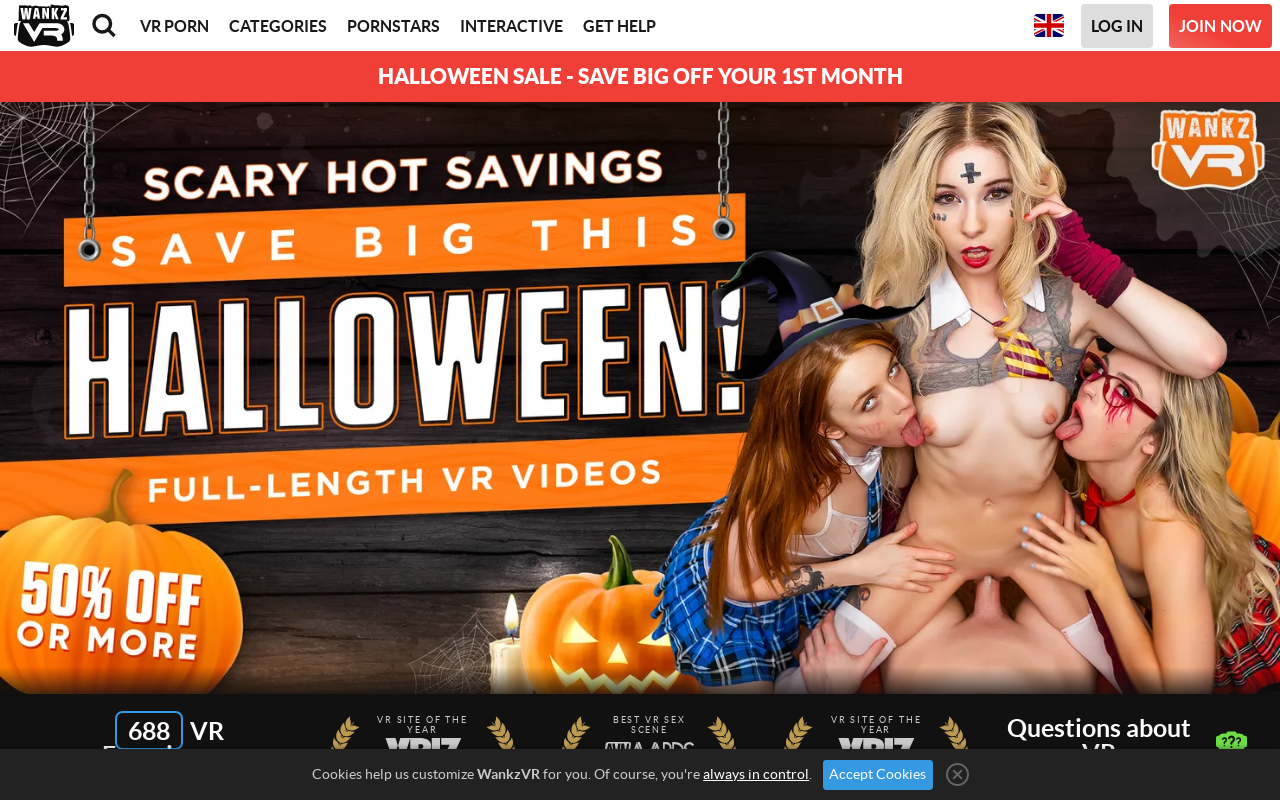 I'm not going to go crazy evangelizing for VR porn, but it's an experience unlike any other and it will absolutely make the investment in a device (Oculus, Vive, etc) well worth the price. There's no porn experience that comes close to making it feel like you're actually fucking a girl and WankzVR is among the leaders in the market with a site they launched in 2015 that currently has more than 150 scenes that typically run 45-65 minutes long, giving you tons of naughty virtual porn to enjoy.
WankzVR has what you need for an arousing, ecstatic virtual porn experience: hot young chicks (some of whom you'll know; some of whom are relative unknowns), 180 degree FOV, head tracking, binaural sound, and that wonderful 3D effect that good VR offers. They're currently beta testing a Female POV version of their porn. They say it's geared towards ladies, though I suspect plenty of guys watch too since it's a pretty unique way of enjoying a naughty scene.
Unlike most sites in the VR porn niche, Wankz diligently adds two new scenes a week, making it one of the fastest-growing in the genre. They've made it easy to search the content and narrow down what you're looking for and the necessary crazy high resolutions are present. The only downside is that some of the files are gigantic (15GB!) and will be an issue for anyone with bandwidth limits or slow speeds. To make the $20/month cost even better they throw in access to a network of 80+ bonus sites stuffed with exclusive high definition content.