Freeones Review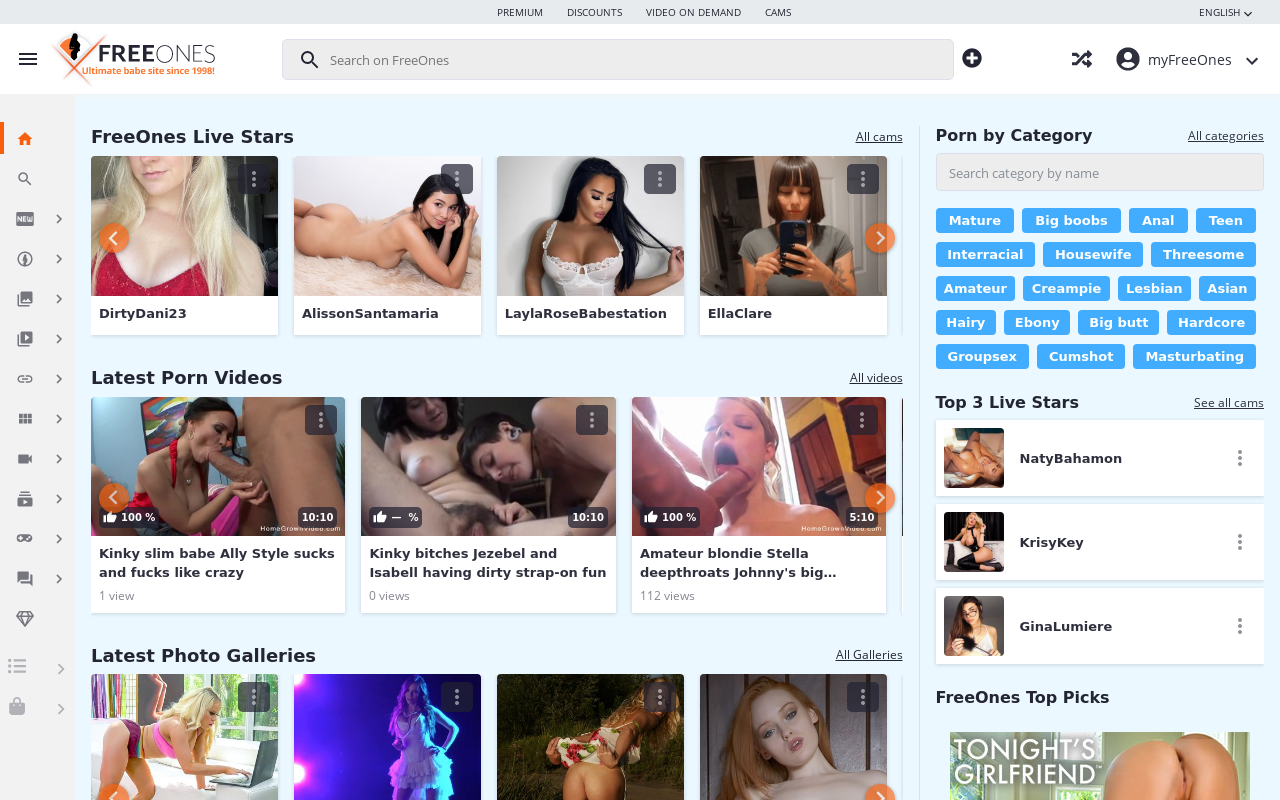 What Freeones has been able to accomplish in the 20 years they've been online is genuinely impressive. They've long been one of the most popular pornstar directories online, but they've become so much more than that. There are currently 45,000 girls listed, each with a bevy of links to visit (more than 1.16 million sites listed, in fact). It's not just pornstars, either. They list actresses, musicians, supermodels, centerfolds, TV hosts, sports stars, and adult models. Basically, any hot chick you can imagine can be found here.
The bread and butter of the site is the listings of the ladies. You visit your favorite babe's page, which you can find by searching for her name, and you get links, free videos, a biography, a page of pinned pictures, and other recommended ladies like her. That's just the beginning though, because Freeones has more to offer. The board is a staggeringly popular place where porn models drop by to chat with their fans, people share tons of hot links, and so much more. They also have nearly 70,000 free videos to check out, all of them featuring beautiful babes that you desperately want to wank to.
Their review database, which covers pay sites of all varieties, has gotten quite large and they're a trusted name. They also offer discounts to some of the most popular sites in porn. This can genuinely be a one stop shop for porn and they keep innovating to keep the site fresh and incredible.